Officiser – Stay Active While You Sit
A Clever Way To Burn Calories, Increase Focus and Reduce Stress At Work/Home.
Officiser is a unique, fun and effective sedentary lifestyle solution for anyone who sit 4+ hours a day. It is an innovative gadget that incorporated the health and productivity benefits of an under-desk exerciser and an ergonomic footrest. And it is also the world's first fitness device that implemented ankle rolling function (patent-pending). Officiser is fun and easy to use, and the movements feel as natural as fidgeting. And you can use it at home and in the office, and anywhere you want to.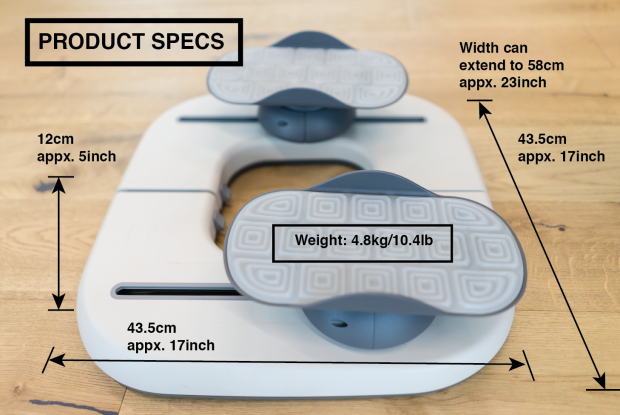 Product Concept and Engineering
Officiser is designed to be used throughout the day whenever you sit to increase physical activity (Some call it NEAT/NEPA, Non-exercise Activity Thermogenesis/Non-exercise Physical Activity ) and reduce the potential physical inactivity time. That is distinctly different from typical exercisers which you use during the short workout sessions.
To realise those requirements, Officiser is full of unique technical innovations, including the world's first zero-gravity glide system and ankle-rolling function. And you will be amazed by how much more physical activity you can gain from using Officiser during the 8 hour work time – the effect is similar to walking 15 to 25 miles a day! And the extra calorie burn is similar to 60+ minutes of intensive gym workout!